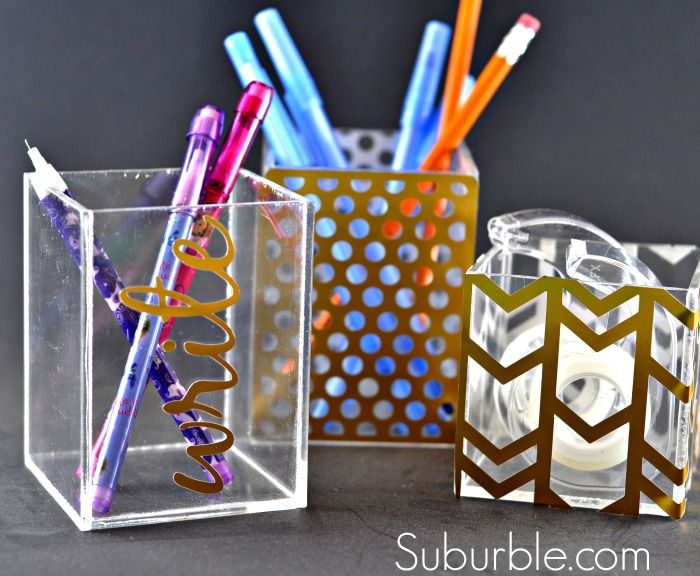 'Tis the season to get your stuff organized. Especially that little stuff. The irritating bits-and-bobs that seem to be available at all times, unless you need it.
(How many times have you ripped your drawer apart in search of scotch tape? Or a tape measure? Why can't I ever find a tape measure when I need it?)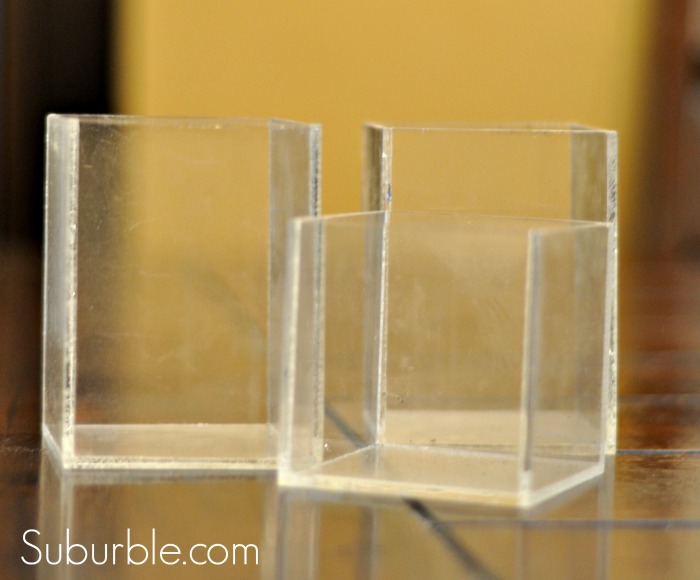 We were visiting my parents' place this holiday season when my mom produced a box of plastic cubes and asked me, "Do you want these?"
It's really a formality, this "asking Tara if she wants stuff". I always want the things. Especially if they reek of potential!
Mr. Suburble gave me the side-eye, but I ignored it. I already knew what these cubes were going to become: upcycled organization!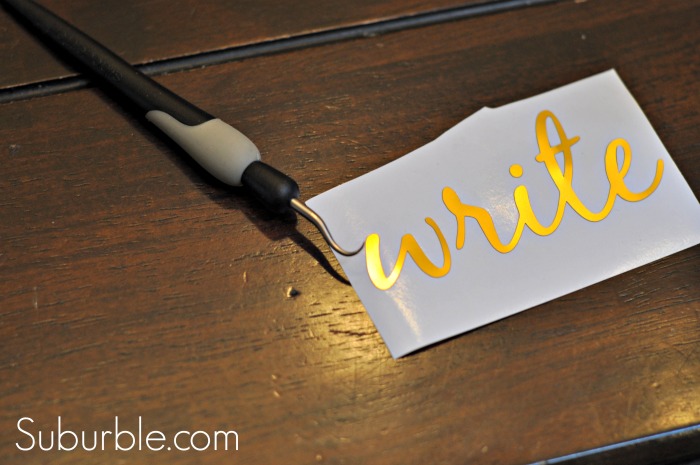 I was gifted some printable gold foil for my Silhouette Cameo this Christmas, and I've been itching to try it out. These cubes needed some flair.
And gold? Heck-to-the-yes. Put gold on 'em! Put gold on all the things!!!!
I know. I have a problem. 
I printed out the word "write" for one box, and patterns for the other two. You can buy the patterns here: chevron and polka dot.
If you've not ever worked with gold foil before, it's a bit different from vinyl. You can weed it (as shown in the picture above), but it acts more like a sticker than a vinyl. I didn't have to use transfer paper, as the foil is stiff enough to retain its shape while being handled.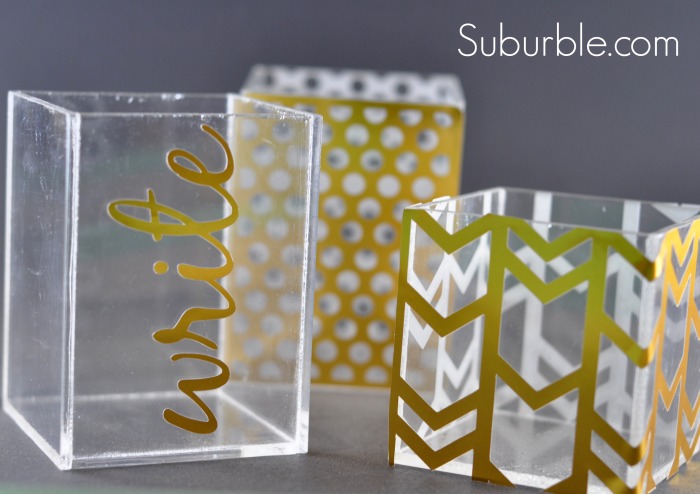 And once they were glammed up with a bit of gold, the boxes had become fancy little numbers!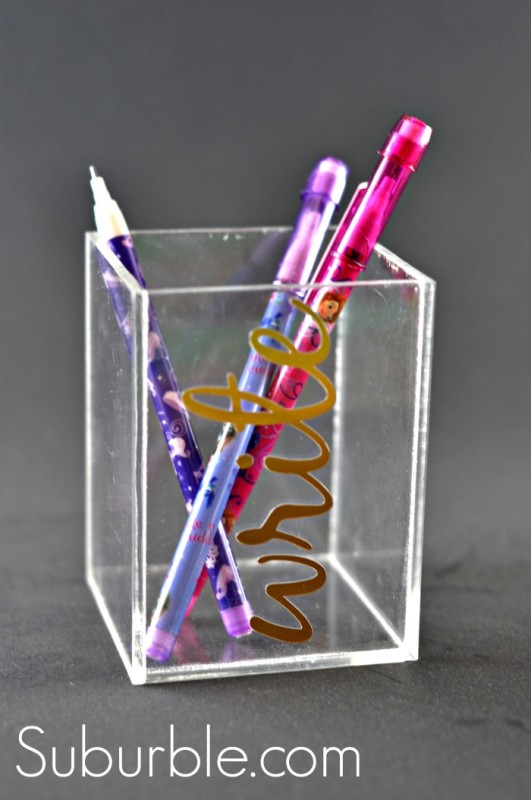 Of course, pencils were a natural choice for the "write" block…
 But I thought that the two patterned blocks would also be fabulous additions to the vanity/bathroom shelf. Brushes do best when they're stored upright to avoid damaging the bristles.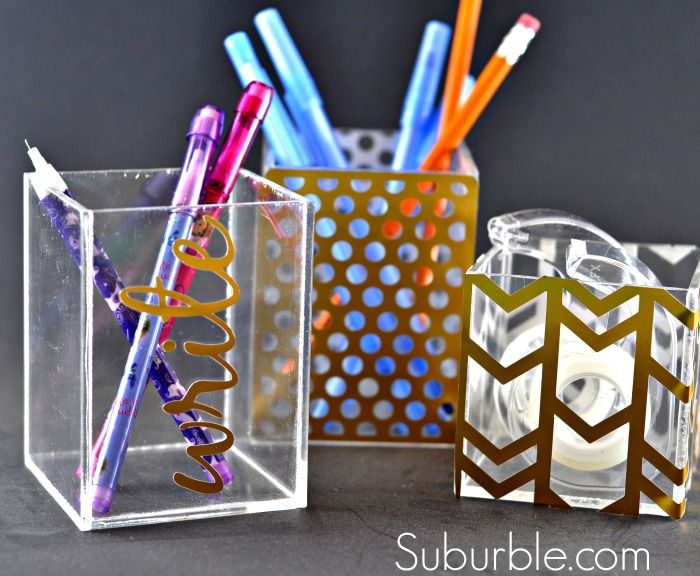 But for right now, this is how I'll be using my trio of golden boxes – as a way of organizing that desktop (or junk drawer) clutter. I love how this upcycle is not only practical, but also pretty!
And if you don't happen to stumble upon some plastic boxes, consider using mason jars, thrifted glassware, or vases. Once you know what you're looking for, you'll be amazed at what you can find at a thrift shop (or in your own space)!
Want more upcycled organizing ideas?
Visit me at Suburble – where boxes of junk are my weakness. 
(And for curiousity's sake, which box is your favourite? I'm leaning towards the chevron… but I'm still not sure…)
Hi! I'm Tara, and I blog in a little corner of the internet called Suburble: it's the mishmash of a suburban life with a talkative, sarcastic mama. I love to try new things, craft, bake, and explore the world with my two partners-in-crime: my daughters. My absolute favourite thing to do is to have a good laugh with friends; that is the intent behind Suburble. Even if the project ends up as a gloopy, paint-spattered mess, you know that I (and most likely the girls) will have had a good time. Come and visit us - see what hijinx we're gotten ourselves into!