#DucktheHalls with this easy Holiday Banner!
This post brought to you by Duck Brand provided by ShurTech Brands, LLC. All opinions are 100% mine.
Ever since I was a kid, I've known that you can do just about anything with Duck Tape. I watched my dad do everything from putting a temporary patch on a leaky pipe or fixing a broken toy to creating a makeshift band-aid with it. But unlike the tape of the 1980's, today's Duck Tape comes in a huge variety of colors, styles, and patterns! Which means it also has some definite crafting possibilities! Today, I can't wait to show you how Little Crafter and I decided to Duck the Halls with our Duck Brand® Holiday Designs!
Our friends at Duck Brand® sent us four fun designs to play with: Seasonal Sweets, Holiday Bows, Penguin, and our mutual favorite, Snowman. Here's what you need to make a festive banner like ours!
Materials:
– Duck Brand® Holiday Designs tape
– jute, twine, or string
– scissors
– ruler or scrap paper
Step 1: Unroll about 6″ of tape and lay it sticky side up on your table. Leave about 12″ of jute/string to hang your banner by, then carefully lay the jute on top of the sticky part of your tape.
Step 2: Unroll the tape about 6″ more and very carefully fold it over the jute and tape it to itself, as shown. Cut tape from roll.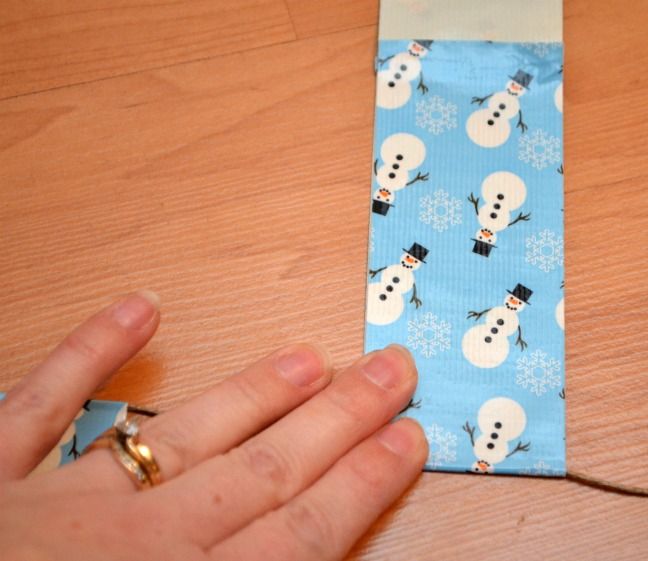 Step 3: Determine how far apart you want your Duck Tape flags to be and measure before repeating steps 1 & 2. We didn't have a ruler handy, so I just cut a little piece of scrap paper and used it to measure between the flags and keep a consistent spacing.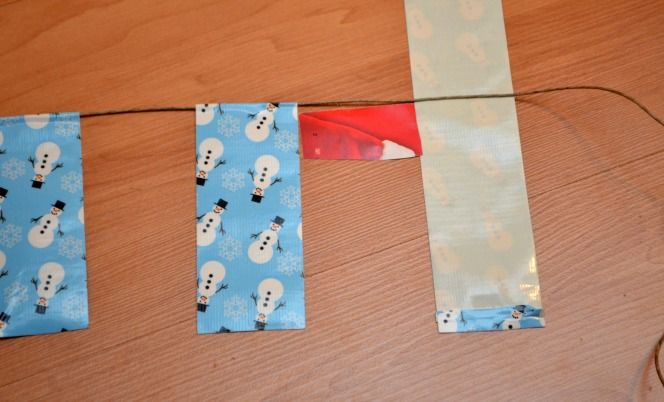 Repeat steps 1-3 until you have the desired number of flags. A good tip would be to measure the spot where you want your banner to hang so you know how much of the jute to fill up. We needed ten flags for our banner, but you might need more or fewer.
Step 4: Create a pattern for how you want to cut your flags. Then, lay it on top of each flag and trim so that they are the same size and shape! I used a piece of tape that had gotten a little wrinkled for my template, but you can also cut it from paper, cardstock, or anything you have on hand.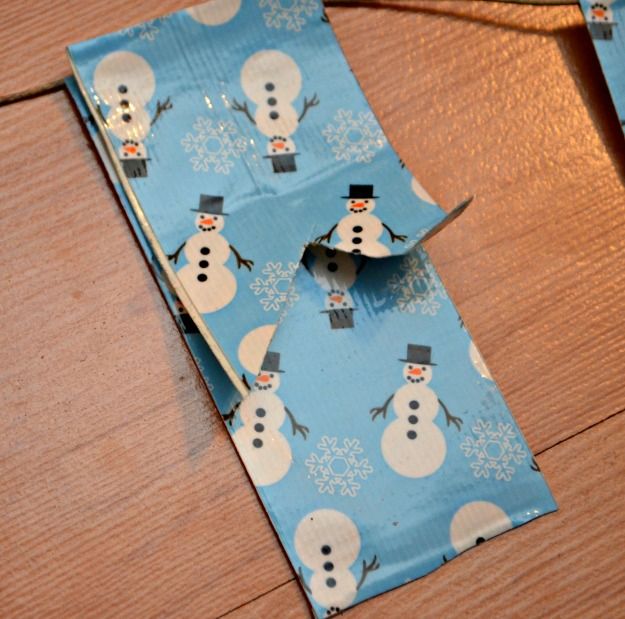 Step 5: Trim the other end of your jute so it's the same lengths as the first end. Hang your banner, and enjoy!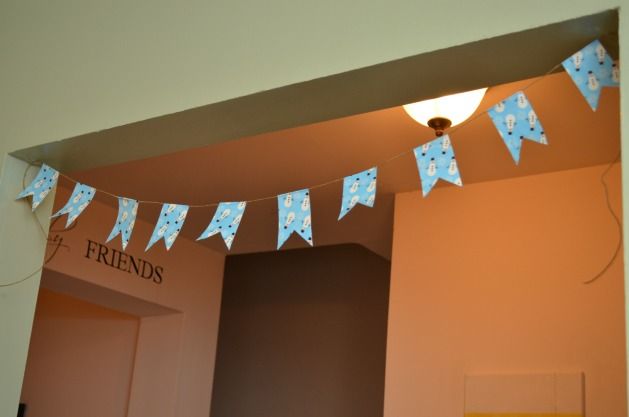 Hope you enjoyed this simple little Duck the Halls project! Be sure to keep an eye out for these fun holiday patterns in stores near you so you can do a little of your own Ducky Decorating! They're Little Crafter tested, Little Crafter approved! For more inspiration, follow @TheDuckBrand on Twitter!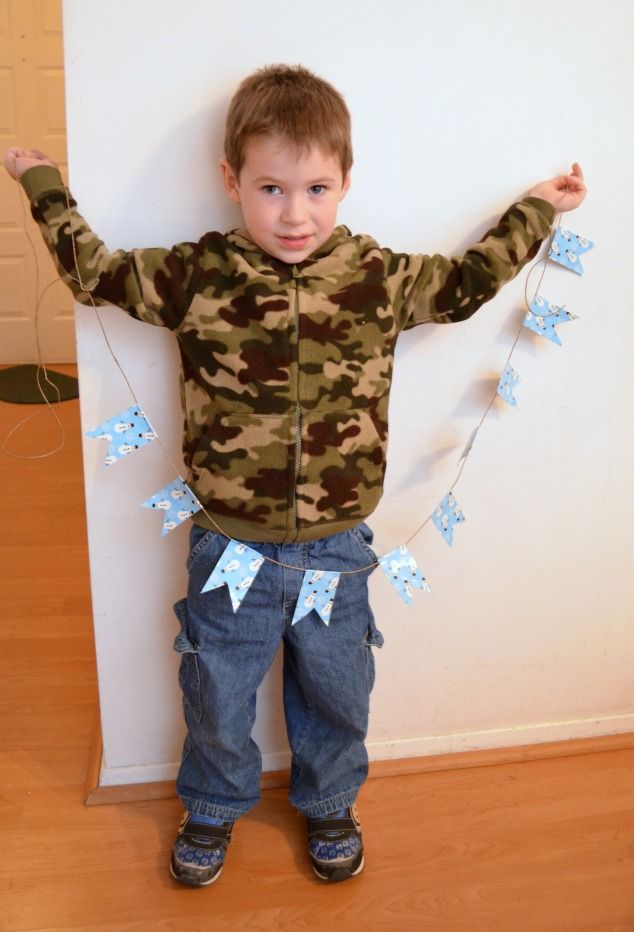 Hugs & Glitter,