Yet Another French Chair Makeover
Hello, friends of One Artsy Mama! This is Jen from Girl in the Garage sharing another furniture upcycle today. It's a little bittersweet for me to say that this is my final contributor post here- I've had a great time working with Amy and visiting with all of you. If you're interested in seeing what I'm up to in the future, I invite you to stop by my blog anytime – any friend of Amy's is a friend of mine!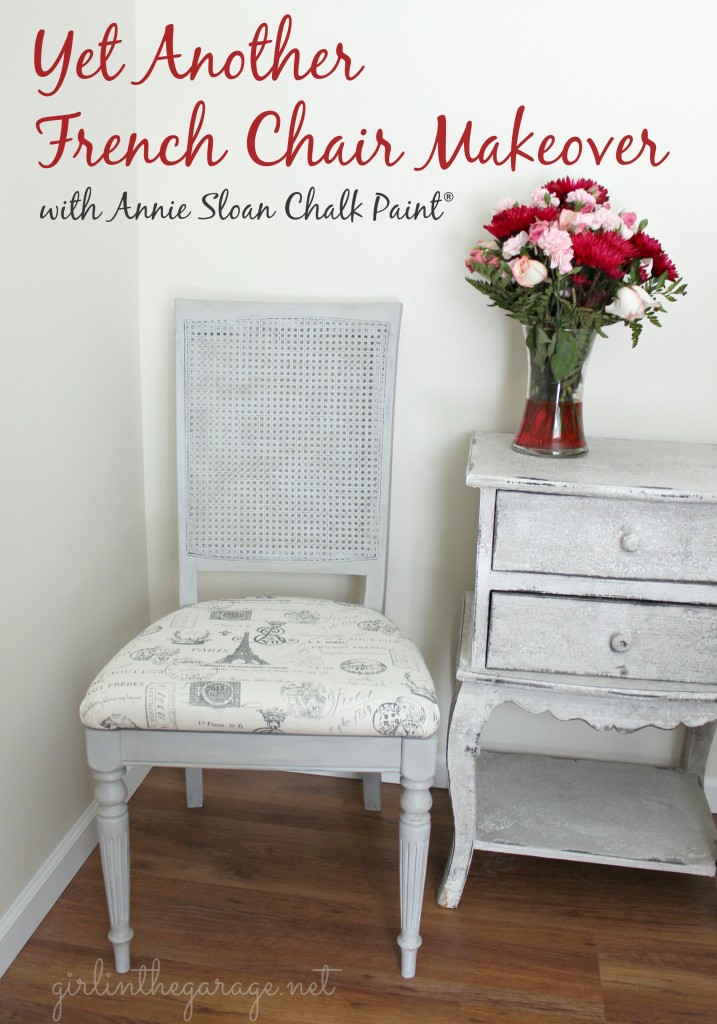 I found this at the thrift store on 50% off day. I love when that happens!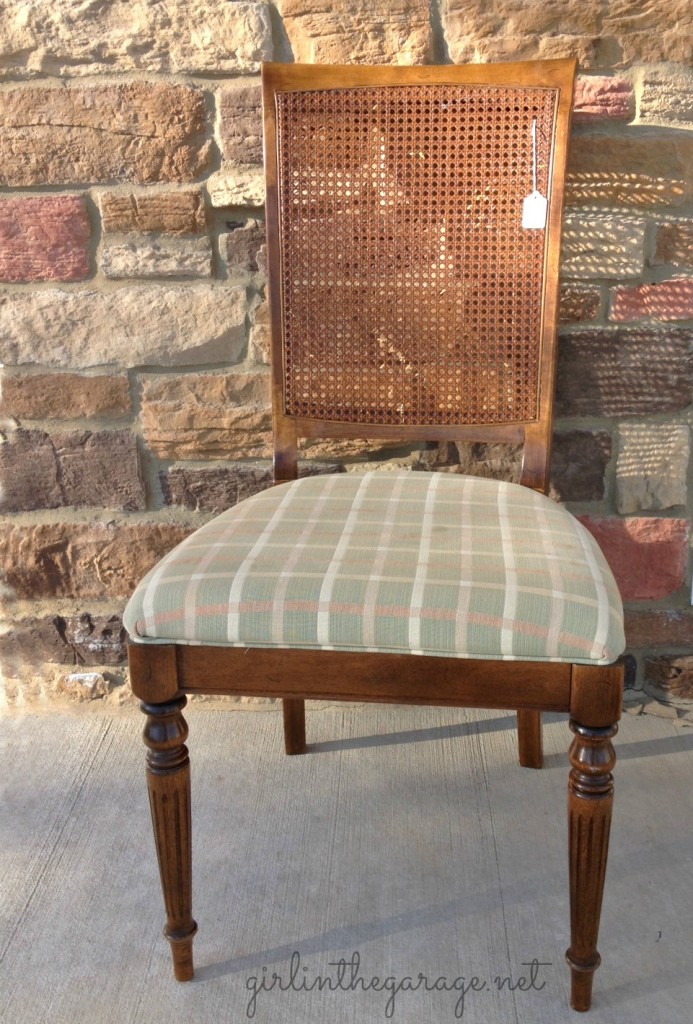 This cane back chair deserved an elegant makeover, so of course I chose a French theme. 😉 (For more French makeovers see my French Bench or my Lyre Back Chair Makeover.) I found the perfect fabric at Hobby Lobby. I centered it over the seat and cut it, leaving several extra inches around the sides.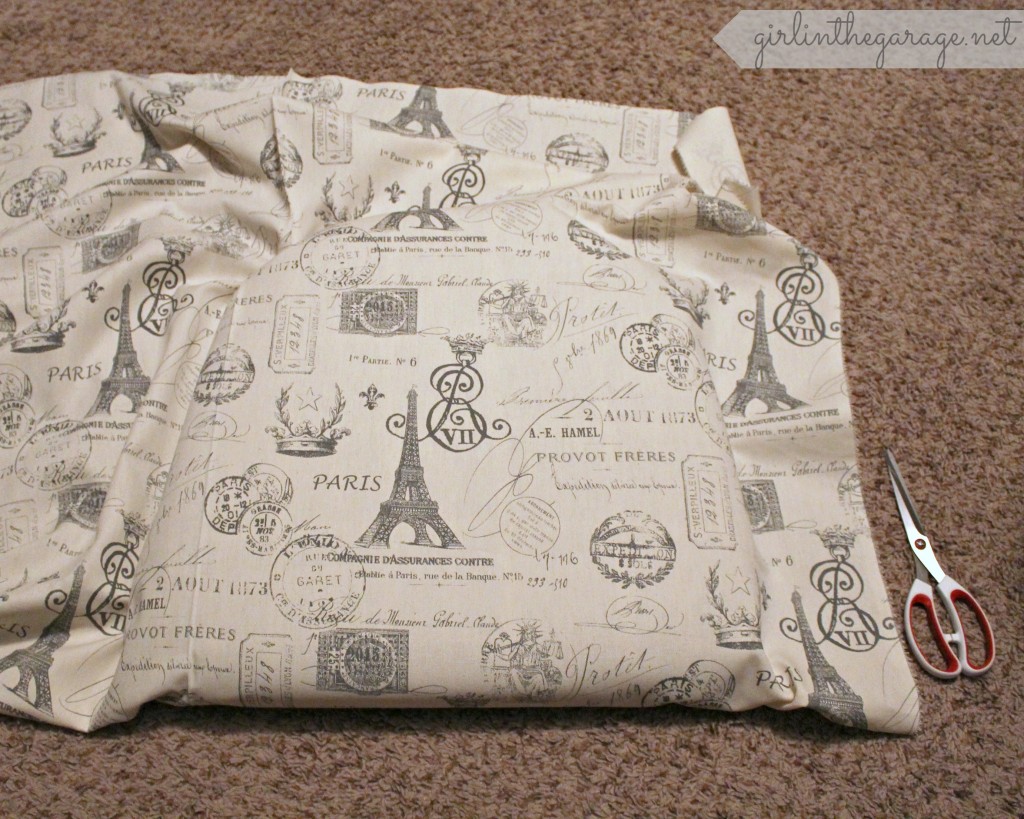 Then I flipped it over and folded the fabric back before stapling, making sure not to cover the screw holes. (At the end of this post I have links to several other in-depth chair makeovers I've done.)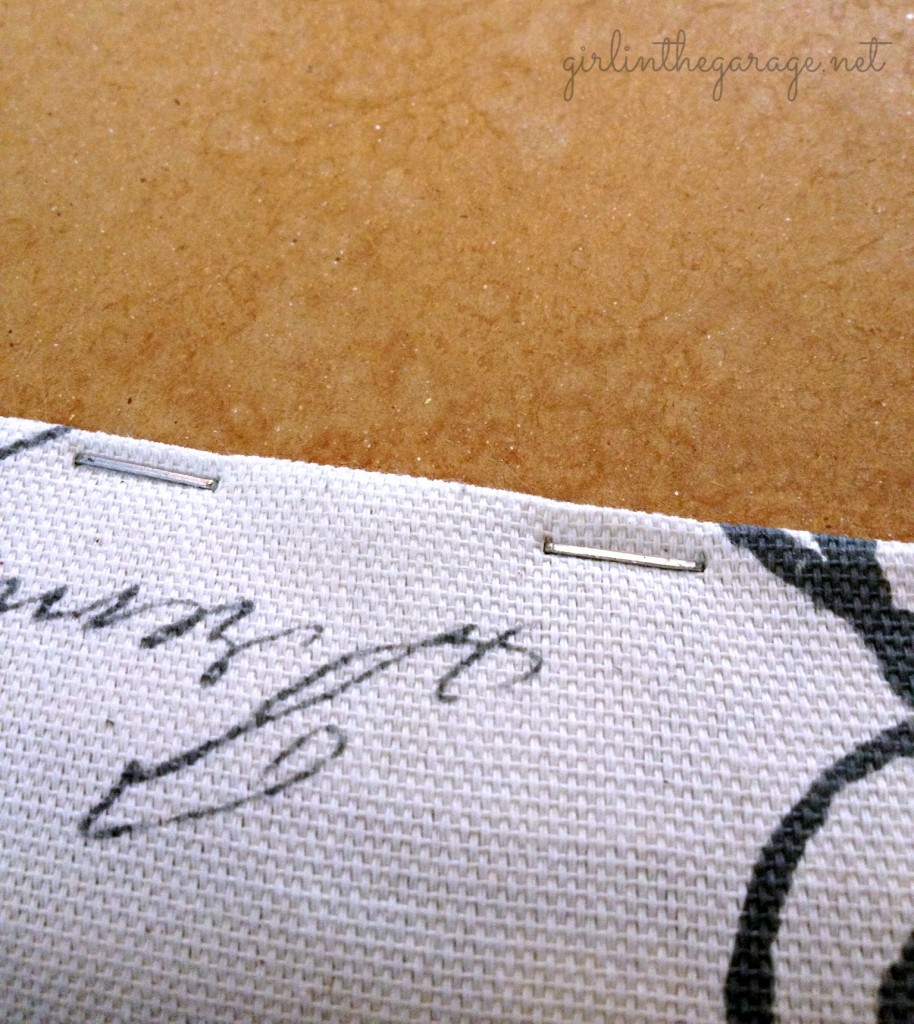 Don't forget to pull the fabric tight across when you're stapling. Here's the finished seat: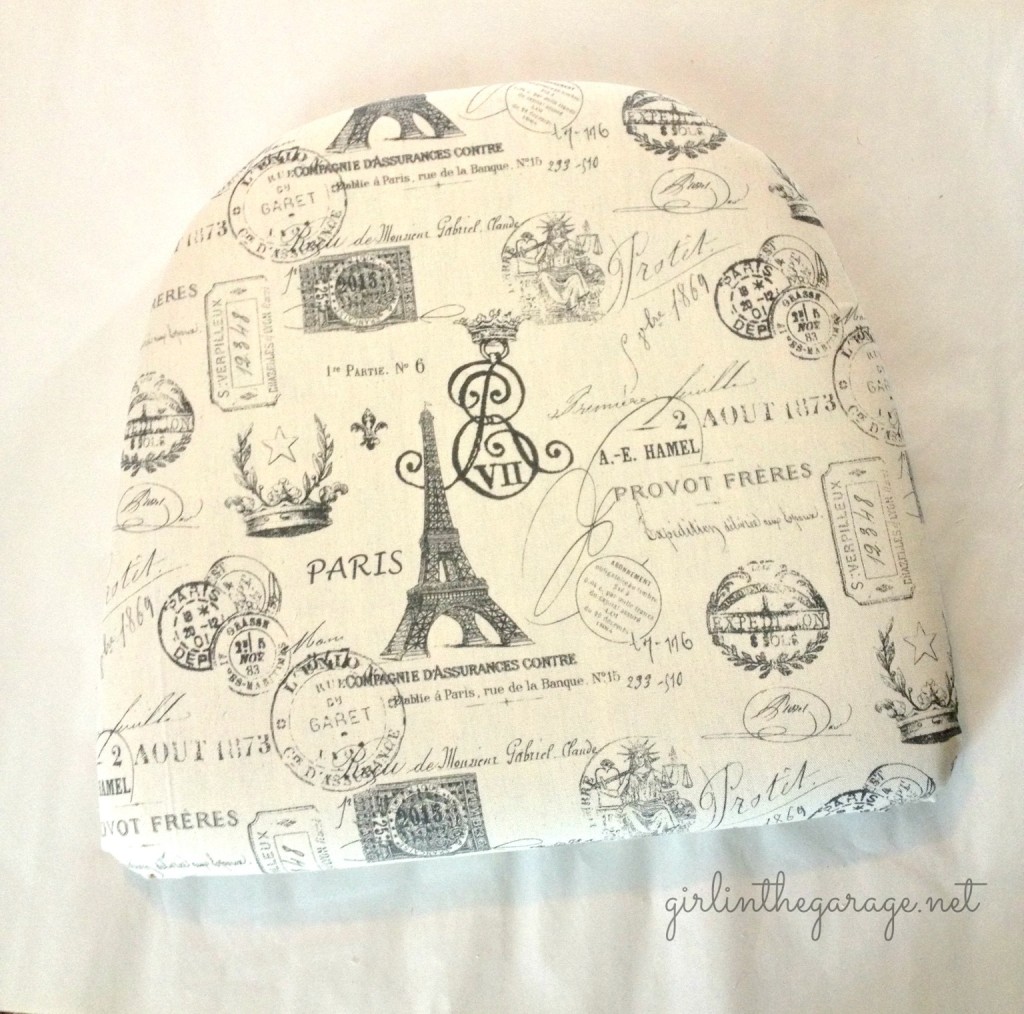 I already had some Annie Sloan Chalk Paint® and wax on hand – appropriately the color is called Paris Grey.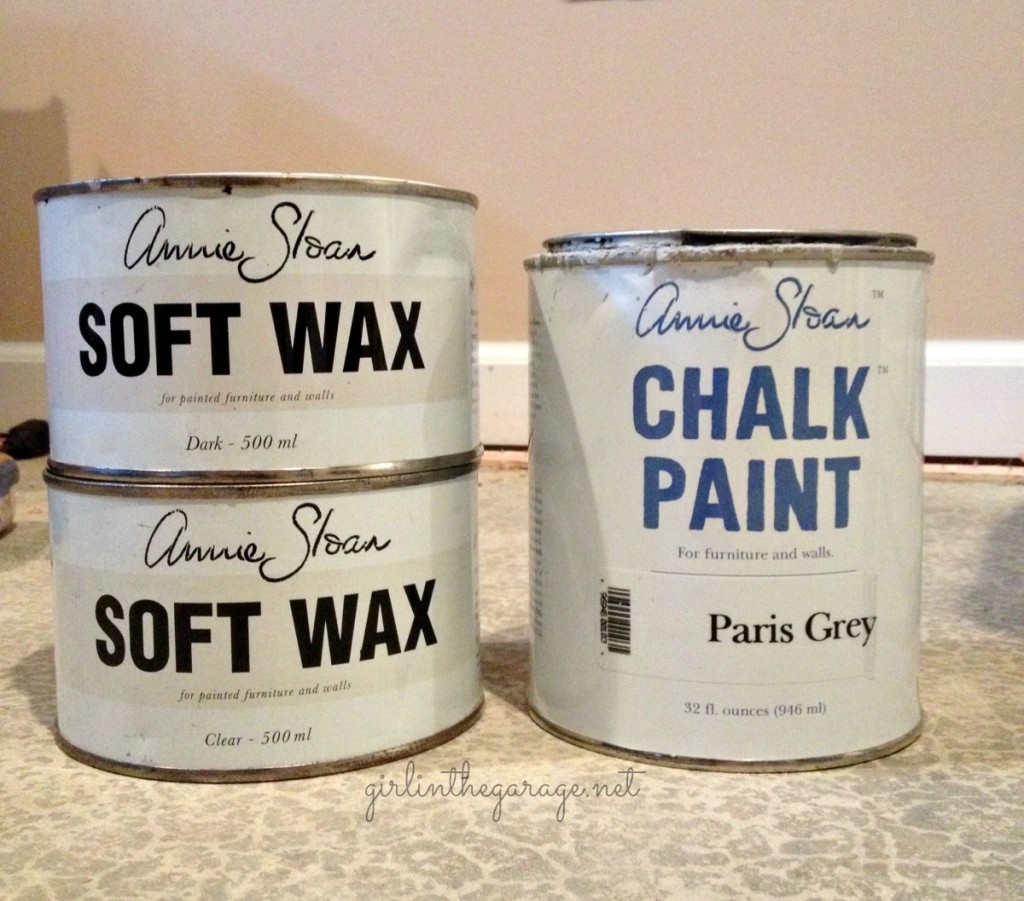 I gave the chair a couple coats of paint and it was looking pretty crisp.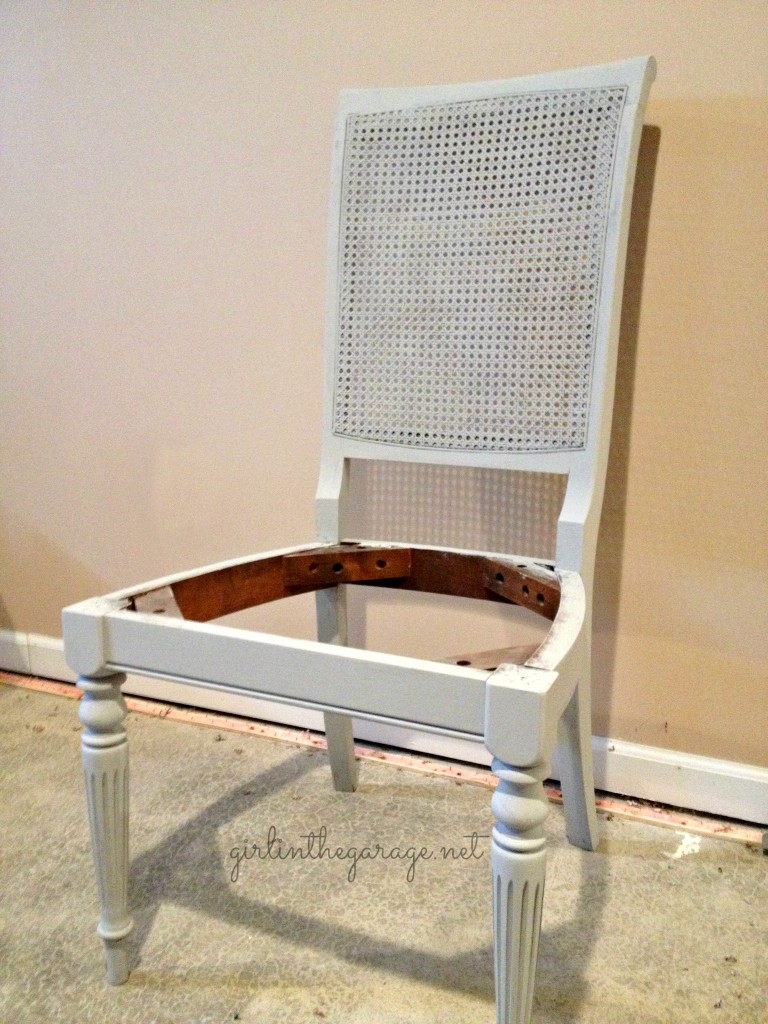 To give it a more vintage look, I aged the chair by using both clear and dark wax. (Here is my Tutorial for How to Give Furniture an Aged Look.) Then I screwed the seat back on and voila – a French masterpiece.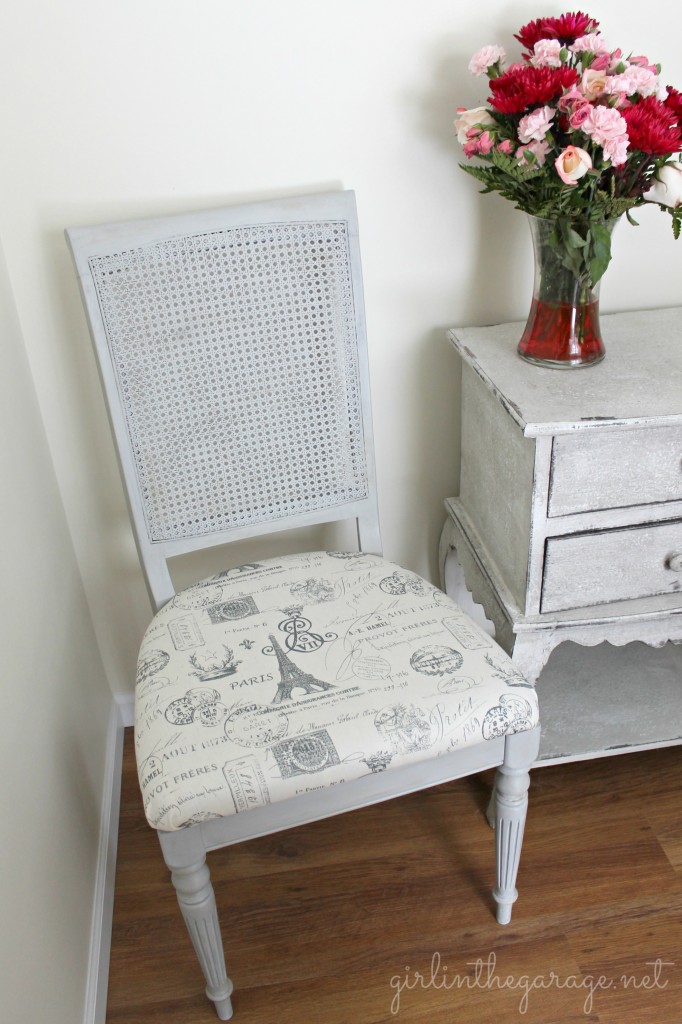 Here is a closer look at how I aged the chair in certain places. It just makes it look more authentic now- like it has a long and exciting history to share.
My husband doesn't buy me flowers all the time, so when he does it's really special to me. They're a gorgeous burst of color in these photos. (Thanks again honey!)
It's been a lot of fun hanging out here at OAM for the past five months. Thanks again to Amy for being such a gracious hostess! And thank you to all of you who've read my posts, commented, and even wandered over to my blog or Facebook page.
I hope you have a fabulous holiday season!
Jen {aka Girl in the Garage}
You might also enjoy: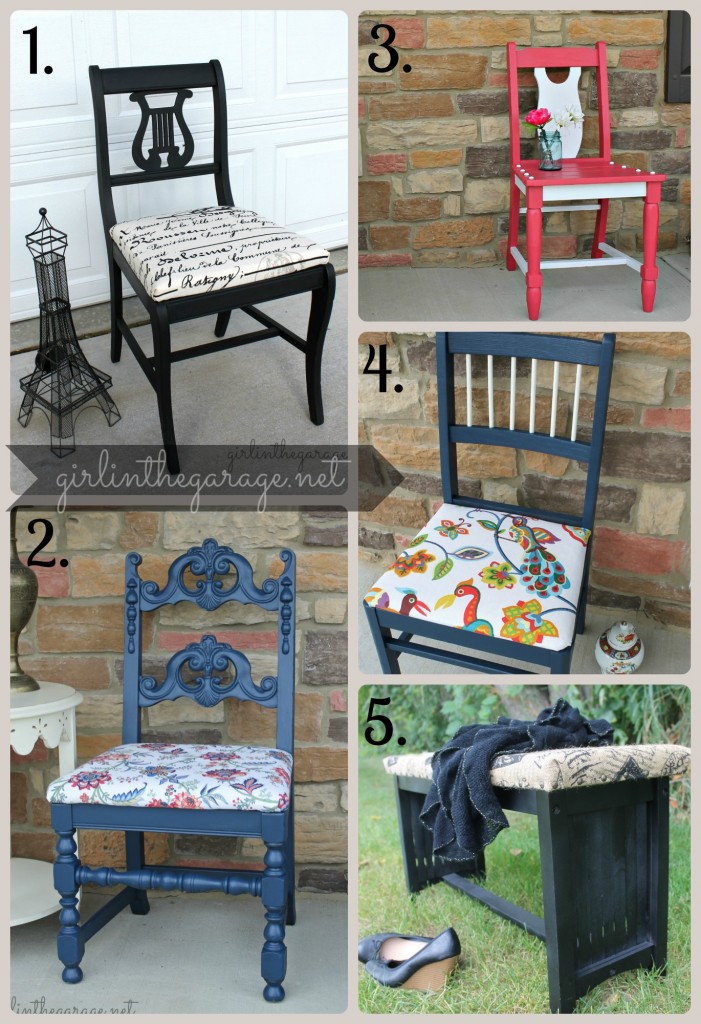 5. French Bench